Kleki needs your help
Kleki says no to ads, tracking, and subscriptions. It is community funded and open source. Donate to support its maintenance, development of new features, and to cover its hosting. Donations will benefit the entire community and make the web a nicer place with an awesome drawing tool that you can access from anywhere instantly.

- bitbof
Reward: Immortalize Yourself ✨
Donate $20 or more to receive a mention in the
Changelog
of an upcoming release. This thank-you will remain visible forever.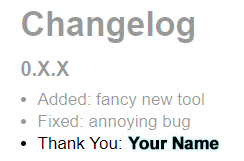 What goes into this website?
-
Hosting
(📈 ~500 GB monthly bandwidth)
-
Development
- Keeping Klecks (open-source version) up to date
- Testing (on various platforms)
- Buying hardware to test on
- For bugs
- For UX problems
- Art (made with Kleki)
- Guide development and serve as inspiration
- Tutorials
- Prototyping and research
- Implementing new features
- Optimizing load times and performance
- Fixing bugs
- Maintaining translations
- Improving documentation & teaching material
- Reporting issues to browser developers
Phew!
That's a lot, but absolutely doable with your help.
How did Kleki improve since 2010?
Check out the
Changelog Summary
, including ancient screenshots.
Curious where Kleki is headed in the future?
The about page has a
Roadmap
.